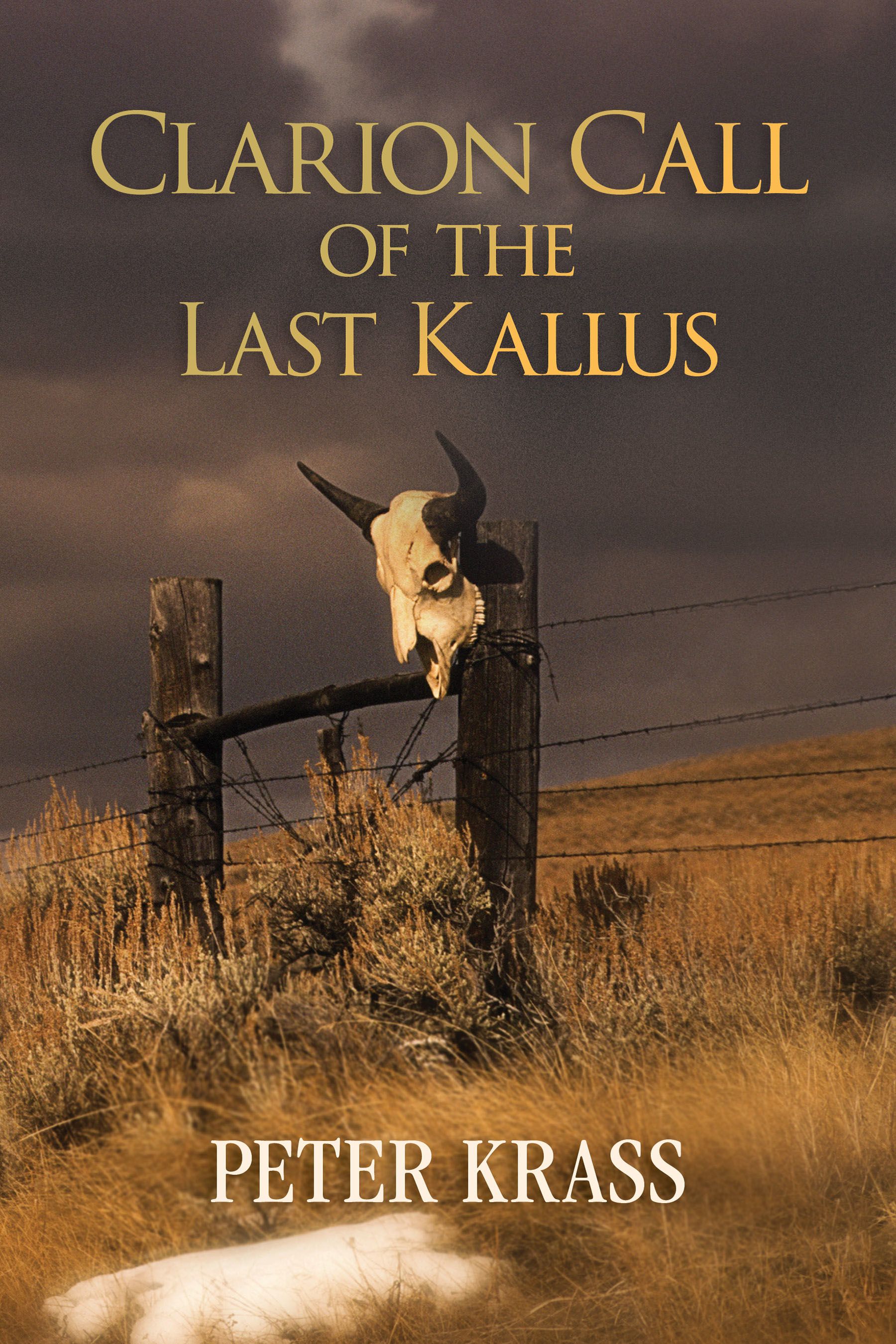 Clarion Call of the Last Kallus
Assigned to kill a fellow NSA operative, Agent K stumbles into a secret scheme that threatens to extinguish humankind. When a cross-dressing nun with a penchant for palindromes convinces K to stop being a yes-man and finally determine what's really going on, K sets out to solve the riddle of the dead agent's mysterious papers.
Meanwhile, strange natural disasters are killing thousands around the world, including a bloody stampede of beasts from Yellowstone National Park. As K hunts for the truth—reuniting with his estranged sister, tripping on peyote with his Irish brother-in-law, and seeking guidance from a Shoshone Shaman who worships Michael Jordan—he is surprised to find love along the way…though his relationship may not turn out quite the way he hopes.
A rollicking adventure laced with dark humor and ominously relevant insights, Clarion Call of the Last Kallus is also a clever ode to the lipogram: as the story unravels, so does the alphabet—killing off certain letters from the remaining pages of the book. Whether you're looking for ingenious linguistic literature, an epic tale, a puzzling mystery, or a witty, philosophical spy novel, this is one book you don't want to miss.
Now available in paperback ($14.99) and as ebook for Kindle or tablet ($3.99).

For more information or to purchase, click here.
6″ x 9″ (15.24 x 22.86 cm)
Black & White on White paper
340 pages
Pajwood Farm
ISBN-13: 978-0692438985 (Custom Universal)
ISBN-10: 069243898X
LCCN: 2015906926
BISAC: Fiction / Action & Adventure