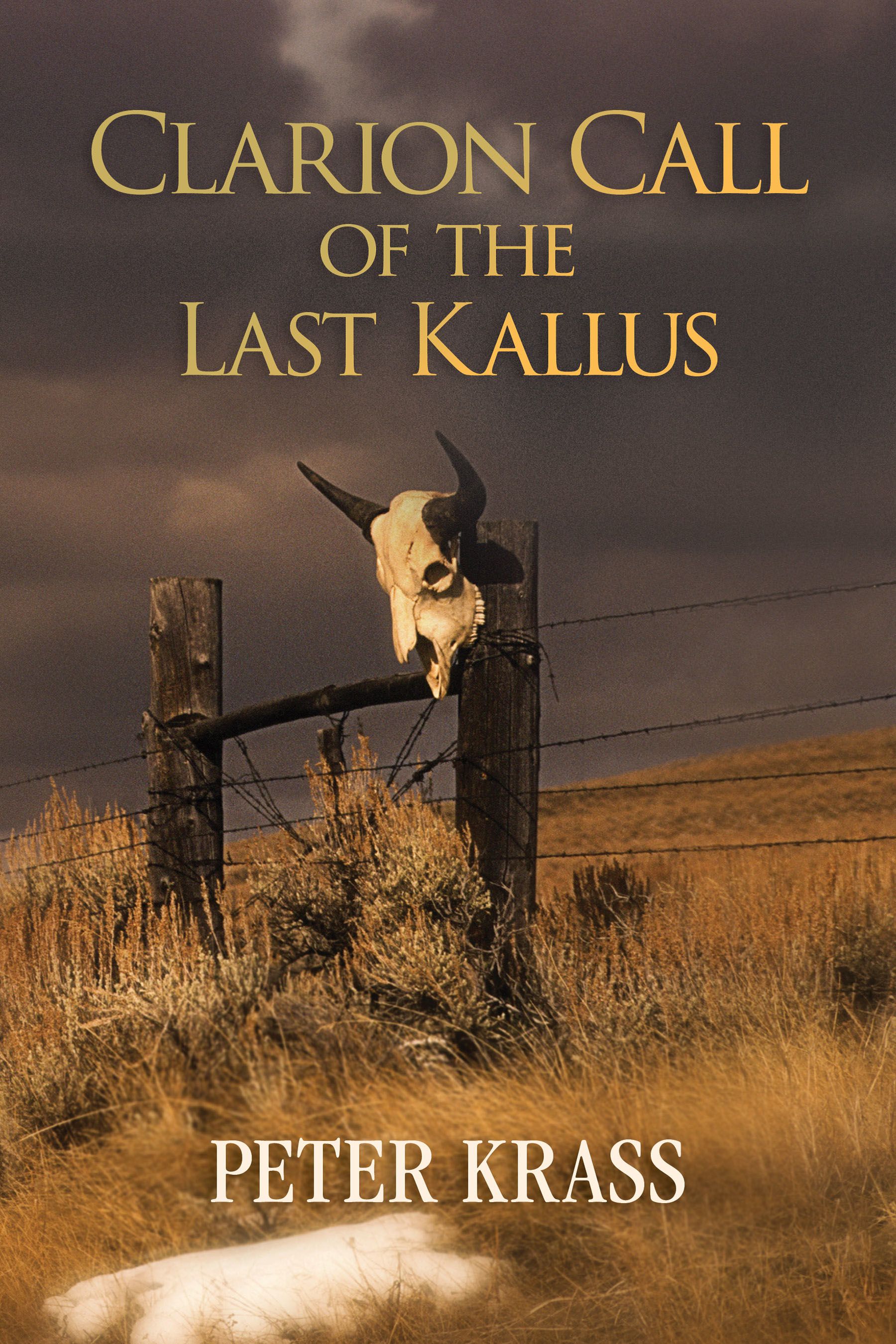 Now available as an ebook for Kindle or tablet ($3.99) or as a paperback ($14.99).

To purchase, click here.
Excerpt from Kirkus Review: "This story wraps a mystery in an enigma, cloaks it in allusion, and ties it up neatly in harebrained humor. … The climax arrives in a complex amalgam of soul-searching, mysticism, psychedelics, and good old-fashioned action. Equal parts James Joyce, Franz Kafka, and Dave Barry, this farcical romp is packed with puns, literary references, anagrams, palindromes, and all manner of wordplay, including a lipogram—an obscure word game in which one avoids using a particular letter or group of letters. Krass manages to successfully juggle the book's multiple levels while delivering dialogue that's a series of one-liners—some intellectual, some aimed at the gut.
At the same time, he skillfully moves the action along, maintaining tension and an overall sense of mystery, and wields a biting wit with such unique imagery … Overall, it's a well-plotted, intricate work filled with humor, insight, and adventure. This clever mystery will particularly delight hard-core wordophiles—and send them scrambling for the dictionary." Review Posted Online: June 30th, 2015. To read the full review by Kirkus, click here.
Plot Summary: Assigned to kill a fellow NSA operative, Agent K stumbles into a secret scheme that threatens to extinguish humankind. When a cross-dressing nun with a penchant for palindromes convinces K to stop being a yes-man and finally determine what's really going on, K sets out to solve the riddle of the dead agent's mysterious papers.
Meanwhile, strange natural disasters are killing thousands around the world, including a bloody stampede of beasts from Yellowstone National Park. As K hunts for the truth—reuniting with his estranged sister, tripping on peyote with his Irish brother-in-law, and seeking guidance from a Shoshone Shaman who worships Michael Jordan … read more.
Ominous Relevance.
Wayward government operatives, a country in turmoil, extreme weather, and natural disasters. Is it too late to save Earth?
Lipogram. Palindrome. Anagram.
Interconnected with the narrative, not only must K solve the word games but there is also a hidden message for the reader.
A Game of Allusion.
Literary allusions are embedded in the text to celebrate language with unfettered fun. Let me know what you find!